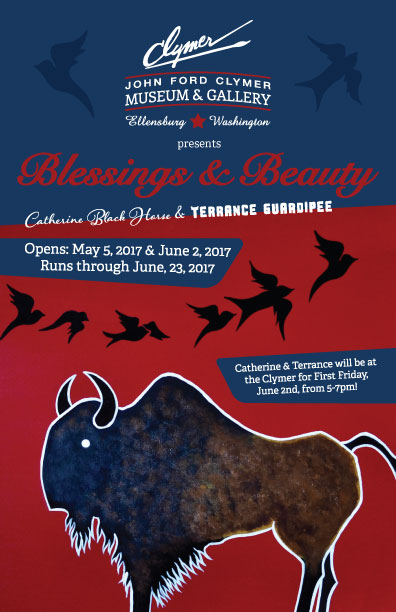 The Clymer Museum's "Blessings & Beauty" exhibit features the paintings of Catherine Black Horse.  Catherine will be attending the June 2, 2017, First Friday opening from 5:00 p.m. to 7:00 p.m.
The exhibits runs through June 23, 2017.
For more information on this event, please visit the Clymer Museum website.